"Just who is RB?" you might say. To learn the answers, come this way!

Here's the art and creative stuff, some is tidy and some is rough!

Just what does RB talk about? Well there's lots of things, no doubt!

Want to see what is for sale? There's always something, without fail!


Send a "coffee," or two or three, it would mean so much to RB!

RB runs a coaching blog, to help you clear your mental fog!



This is my digital journal area! If I have something fascinating, helpful, or just fun to say, it will be posted here! Each bubble is a new entry.

Check back often for new updates!!
Tuesday 4/20/2069 4:20pm




This is a test of what an entry would look like!!!

HOWEVER, I HAVE NOTHING TO SAY RIGHT NOW SO HERE ARE SOME SPARKLY SONIC PALS!!!!!!!! djhalfhahf;fkl;f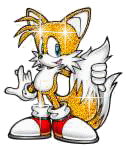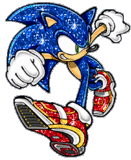 ok bye!!!




—RB
Hello, goodbye, have a fabulous day!!

Post a message for all to see, or one only for RB!

How to best express these interests? This is better than lame old Pinterest!

Connect with RB on other sites, some you may already like!
(NO LINK YET)

Mel the Fox's personal page, this is where she takes center stage!